Women In Tech – the Perception Gap in the Time of Pandemic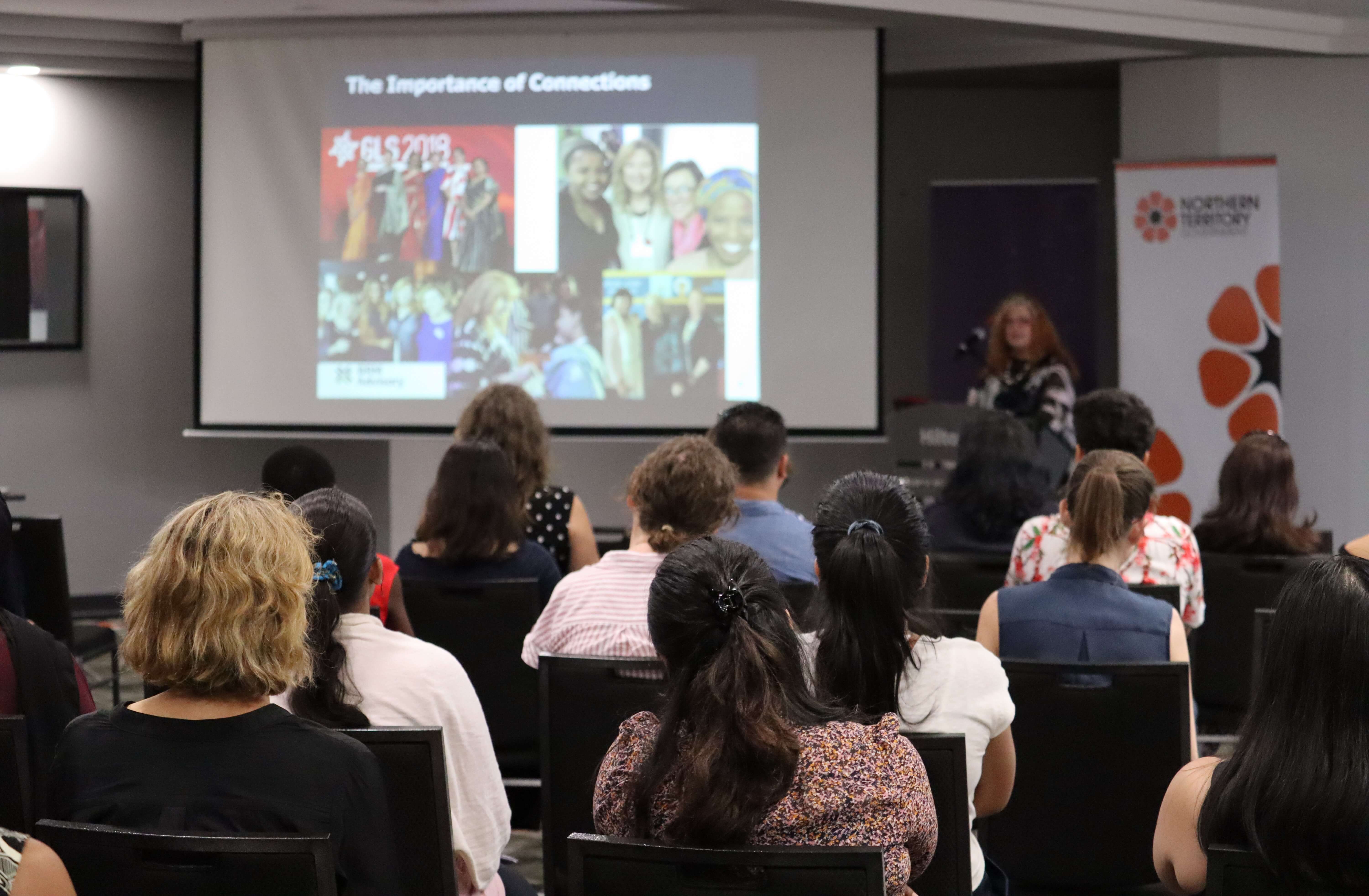 As part of the International Women's Day 2021 celebrations, attendees heard from Jo Stewart-Rattray – an advocate for women in tech.
The Women in Tech event aimed to inspire, educate and support women in ICT.
Held on Thursday 4 March 2021, the event received positive reviews from attendees.
Jo Stewart-Rattray, Director of Technology and Security Assurance at BRM Advisory and ACS Communities Vice President, is an advocate for women in tech. In 2018, Jo spoke at the United Nations Commission on the Status of Women.
At this event, Jo spoke about the effect the COVID pandemic has had on women, highlighting:
the importance of a more inclusive culture in the tech sector
the under-representation of women in tech and
how female ICT's professionals can advance their career to the next level.
It was an opportunity for ICT women to expand their networks and connect with fellow women in tech.
The digital age and content creation
As part of the NT's October Business Month in 2021,
Digital Futures sponsored Sarah Davidson to virtually present 'The digital age and content creation' to Darwin and Alice Springs.
Sarah began her working life as a mergers and acquisitions lawyer at a leading international law firm. Sarah has hung up her suit and heels to be a full-time funtrepreneur.
Digital Excellence Awards 2021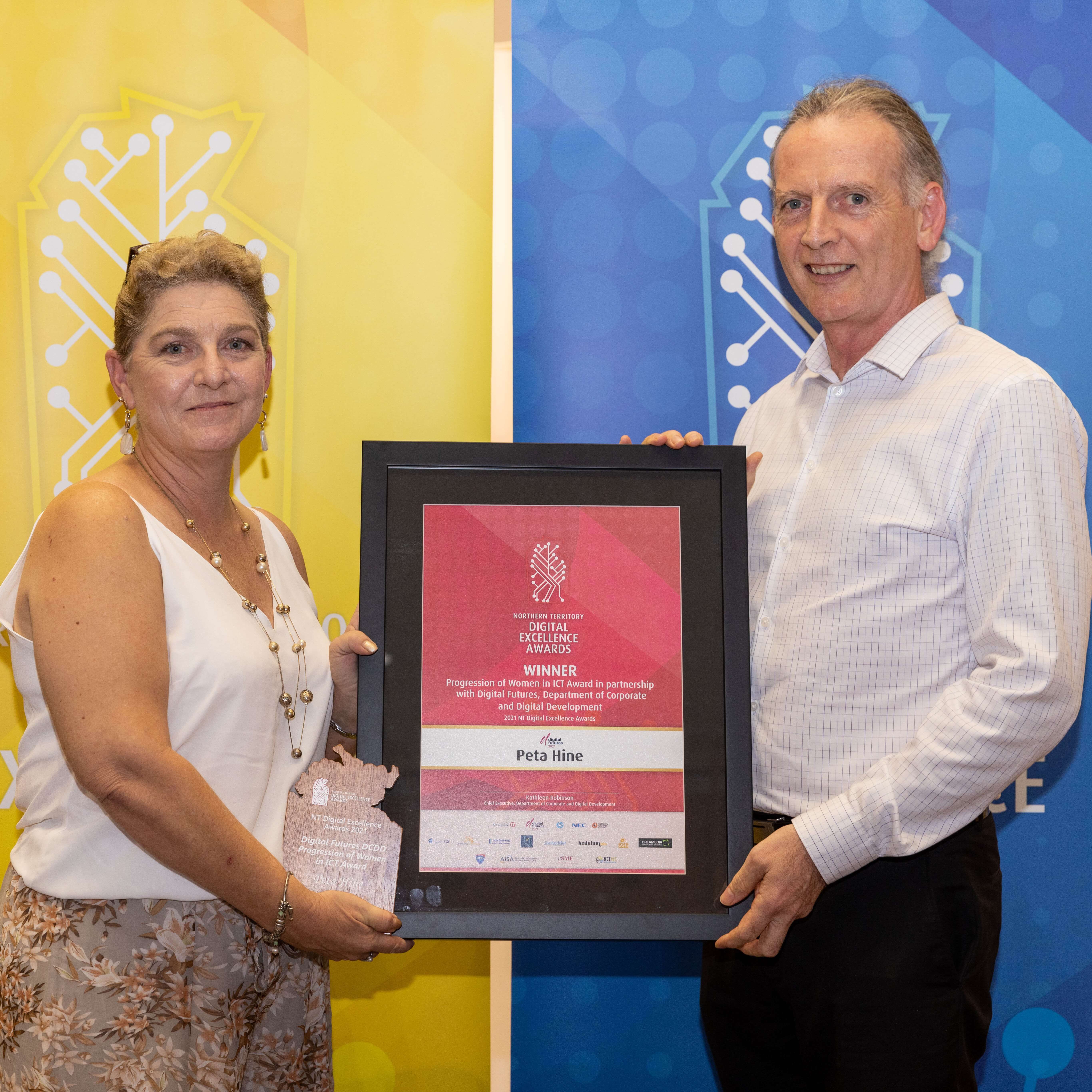 The NT Digital Excellence Awards formally celebrates individuals and organisations for outstanding digital achievement and innovation in the NT. It's the premier Information Communication and Technology (ICT) event of the year.
The awards are a wonderful example of how the NT ICT sector works together towards a more vibrant and thriving community. The concept of the awards is based on the peak bodies National Awards, with NT awards nominees going through to nominations for National awards.
The Department of Corporate and Digital Development's (DCDD) Digital Futures sponsored the Progress of Women Award at the 2021 Digital Excellence Awards.
The 2021 winner was Peta Hine.
Peta is a long term Territorian who has been working in the Training and Vocational Education and Training (VET) field for the last 15 years.
Executive Director Digital Government, Ewan Perrin presented the Progression of Women Award to Peta Hine.
For the last 4 years Peta has been working with NEC as the Traineeship Program Manager. Running programs that assist Territorians to engage in ICT as a career choice.
Peta has a passion for ensuring that young women are aware of the great opportunities that a career in ICT can offer. Tailoring programs that target women returning to the workforce or those leaving school.
With a new partnership between NEC and Stars Foundation those opportunities look to grow.