Confidence and resilience in digital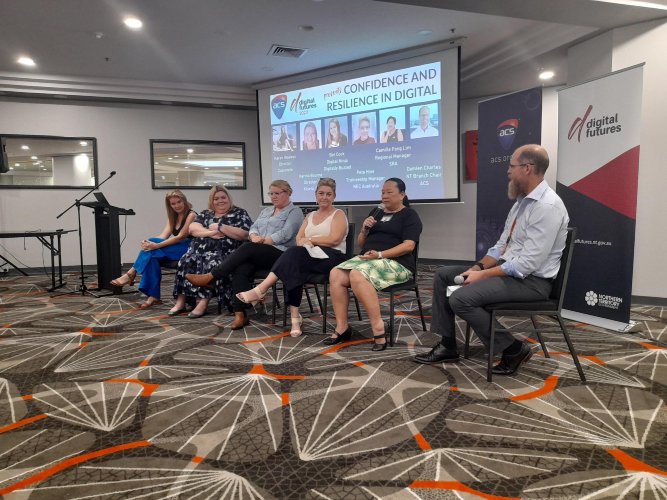 On Thursday 17 March 2022, to celebrate International Women's Day, Digital Futures (DF) partnered with the NT Australian Computing Society (ACS) to deliver a free panel session called Confidence and Resilience in Digital.
The event facilitated discussions on how women working in digital, technical and ICT professions can build confidence and resilience in an ever-evolving tech landscape.
Discussions were centred around:
How do we ask for a pay rise?
How do we adapt and build resilience to succeed?
How do we get what we want at work?
Each speaker drew on their own stories and experiences to formulate their answeres and address how women in Digital can build confidence and resilience.
The event was reported as a great success, and the post even survey gave ratings of 8.25 out of 10 and commenting the quality as very good to inspiring.
Keynote speakers were:
Karen Hawkes (Director of Captovate)
Karina Bourne (Director of Kinetic IT)
Camille Fong Lim (Regional Manager at SRA Information Technology)
and Peta Hine (Traineeship Program Manager at NEC Australia)
and the winner of our Digital Futures sponsored award Progression of Women in ICT from the NT Digital Excellence Awards